Independent. Absolute Return. Research.

Theme-based stock research – steady growth ideas
Our theme based research product offers a bouquet of stocks with absolute return
potential backed by stable long-term earnings growth. The selection process includes
identifying structural multi-year macro trends that could be a product of economic
growth, social transformation and/or changing market behaviour. We then filter down to
pockets and segments that would benefit from these trends and cherry-pick a few high
conviction stock ideas. Every company we select has to pass through our research
framework that assesses parameters like management commitment, quality of cash
flows and sustainability of earnings, amongst others.
As Khalil Gibran wonderfully captures – we believe in "Resting in Reason and Moving in
Passion"

Off the radar – counter consensus Ideas
Sectors and stocks occasionally fall off market's focus – during a cyclical downturn or a
period of poor management performance. Often markets get caught in myopic frenzy
over good or bad quarterly earnings and news flows. At other times, analysts adorn a
few stocks with a mythical halo of too smart/big to fail (or are these cases of big
investment banking mandates?).
These are potential opportunities for us to identify mispriced stocks that can deliver
absolute returns. Independent thinking, disciplined analysis and conviction are core
beliefs to us at Investory, and these beliefs often lead us against the herd.
We understand that investing is hard work and therefore the analysis even harder. As
Charlie Munger puts it "If you can get good at destroying your own wrong
ideas, that is a great gift."

BESPOKE RESEARCH – when you need it
Have you ever wished that you had a buy-side-research desk (without the fixed cost of maintaining one full time) just only when you wanted it to investigate an idea or analyse a stock/sector? Our range of bespoke research for institutional investors encompasses stock or company-specific research, industry research and country research, depending on the specific mandate. As we are an independent research firm, you can rely on us to maintain complete confidentiality and provide wholesome, unbiased advice – or to call a spade a spade. We can get the requisite data base in place and build financial models for your analysis. Use us as a sounding board for your investment ideas, or when you are planning to tread unchartered waters.

MAINTENANCE RESEARCH – Investment Support
In an age where information overload is the new normal, how do you keep timely track of all the quarterly earnings, management commentary, analyst upgrades / downgrades and news flows on your stocks? And more importantly, decide which of these is relevant for your investment decisions? We help you do what you do best – study the big picture and managing your investments – if you assign us the task of tracking and analysing the finer details at the stock level.
We are a Singapore-based boutique independent equity research firm founded in January 2017 with a primary focus on generating long term absolute return stock ideas.
We aspire to grow into a leading source of unbiased research, free of conflict of interest, for investors yearning for independent and disciplined analysis. 
Our core research product is a bouquet of absolute return ideas that have been screened on several parameters including long term earnings potential, valuation upsides and management commitment. We follow a fundamental analysis approach in our stock selection process and are not restricted by sector or market cap.
We also undertake bespoke research mandates to support our Institutional clients' investment needs.
Our team comprises of professionals with extensive experience in the Asian equity markets, in areas ranging from research, servicing institutional clients and investment management.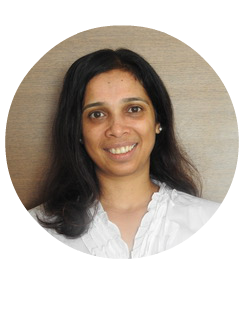 I am a fundamental equity researcher with a keen acumen for ideas-based and absolute return oriented research. I have studied and analysed several companies and industries over 17 years at full-service investment banks like JP Morgan and Kotak Institutional equities.
I have co-founded Investory, as I see a growing opportunity to provide research from an independent platform.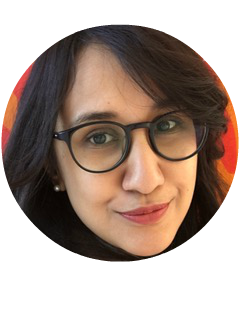 With 15 years of experience in Institutional Equities, Stock Picking , being a part of grass root research -scouring for the "next big idea" has always been my passion. Working with some of India's leading investment banks like- JP Morgan , JM Financial and covering sophisticated institutions has groomed me to make better decisions.
I co-founded Investory out of passion -a passion to undertake research sans any bias, refracted from a prism of our collective experience and understanding.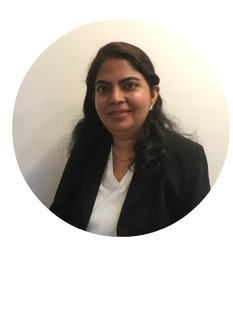 A career that spanned both Buy and Sell sides of the Equity investment industry – from leading Indian Equity broking research house, Kotak Institutional, followed by Investment Research experience at established Asian fund houses – Mirae Asset Global Investments and Pioneer Investments (Singapore) – have shaped my perspective on Equity Investments.
Being a Co-founder and Director of Investory, I get to follow my conviction that long term investment returns are best delivered by independent and disciplined fundamental analysis, without any sector/bench mark restrictions.
If you are an experienced equity research analyst seeking an independent platform like ours, we would like to know you better. Reach out to us at [email protected] and lets get talking.